Birds Eye Releases Doctor Who Special Edition Fish Fingers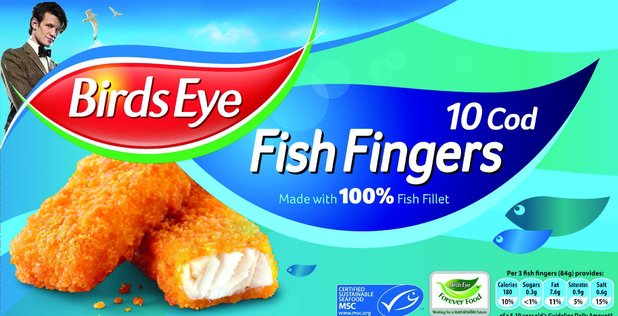 Birds Eyes have released Doctor Who special edition fish fingers to coincide with the show's 50th anniversary and also National Fish Fingers and Custard Day, which occurs tomorrow.
The packaging itself replaces an image of Captain Birdseye with an image of the Eleventh Doctor and is being promoted by Mischief PR, which took over communications activity, including social media activity, for Birdseye recently.
Matt Smith has been given a yearlong supply of Birds Eye fish fingers to mark the occasion, as well as the special pack itself.
[Sources: Digital Spy and The Drum]