Cover For Christmas Issue of Doctor Who Magazine Revealed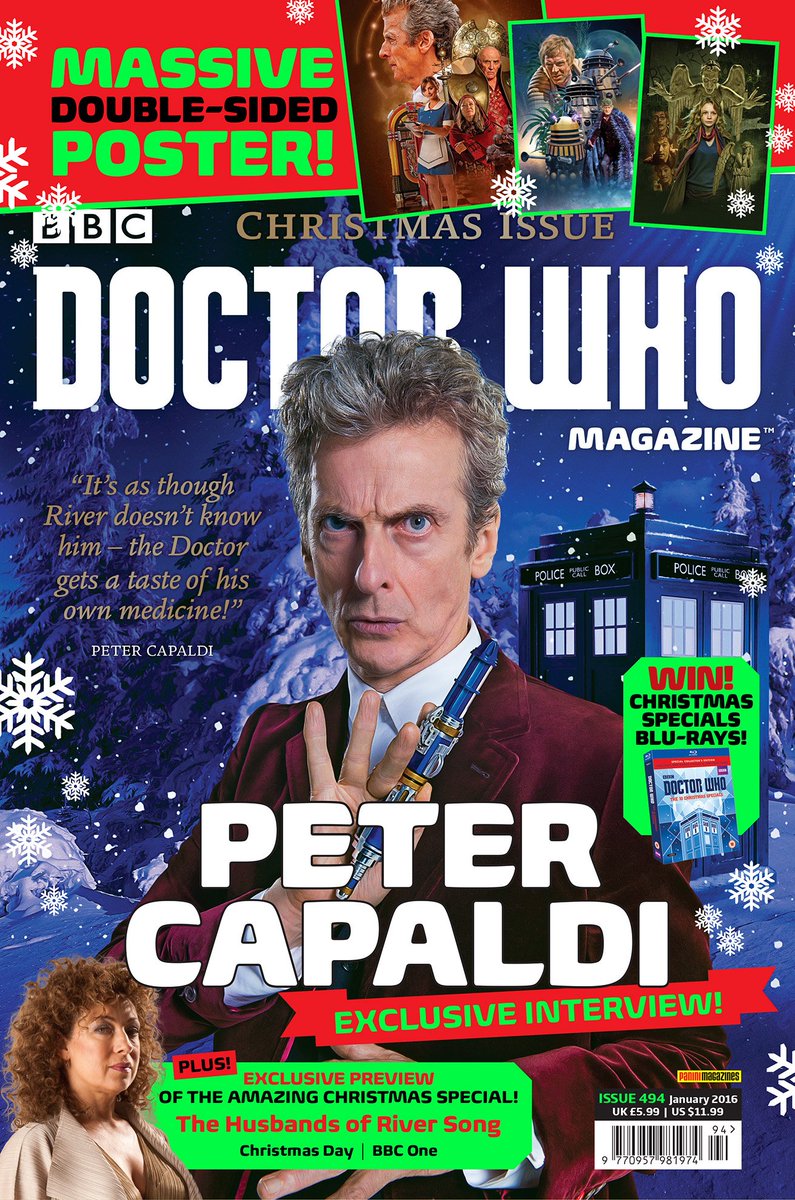 The cover for the bumper 100-page Christmas issue of Doctor Who Magazine has been revealed. The cover features the Twelfth Doctor with new sonic screwdriver in hand – inside, there's an exclusive interview with Peter Capaldi.
There's also a preview of the Christmas Special, The Husbands of River Song, and several giveaways alongside the magazine's regular features.
The 494th issue of Doctor Who Magazine is out this Thursday (10th December) and will cost £5.99.
[Source: Twitter]