Cover For Doctor Who Magazine #479 Revealed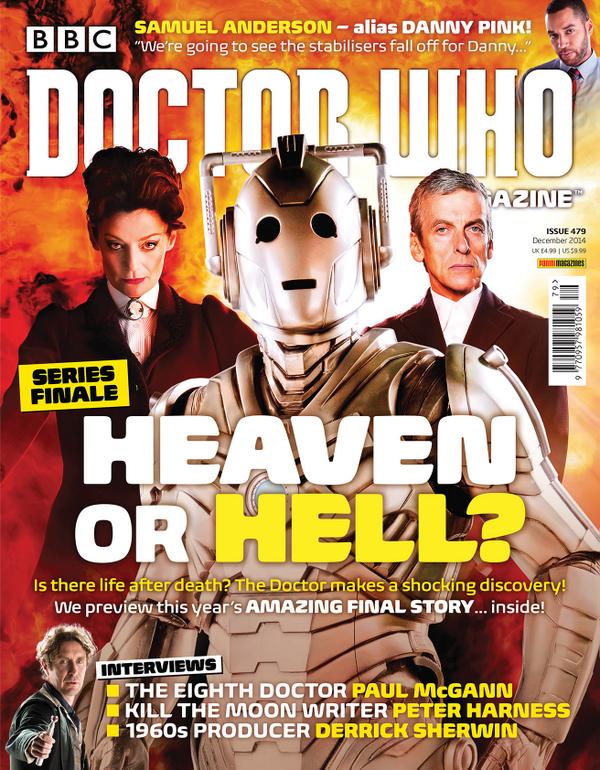 The cover for issue 479 of Doctor Who Magazine has been revealed! The cover features the Twelfth Doctor, the mysterious Missy and a Cybermen from the series finale – inside, there's previews of the final four episodes of the series; Flatline, In the Forest of the Night and the two-part finale Dark Water/Death in Heaven.
There's also interviews with Eighth Doctor Paul McGann, writer of Kill the Moon, Peter Harness, and Danny Pink himself, Samuel Anderson.
The 479th issue of Doctor Who Magazine will be on sale from this Thursday (16th October) and will cost £4.99.
[Source: Doctor Who TV]