Cover For Doctor Who Magazine #483 Revealed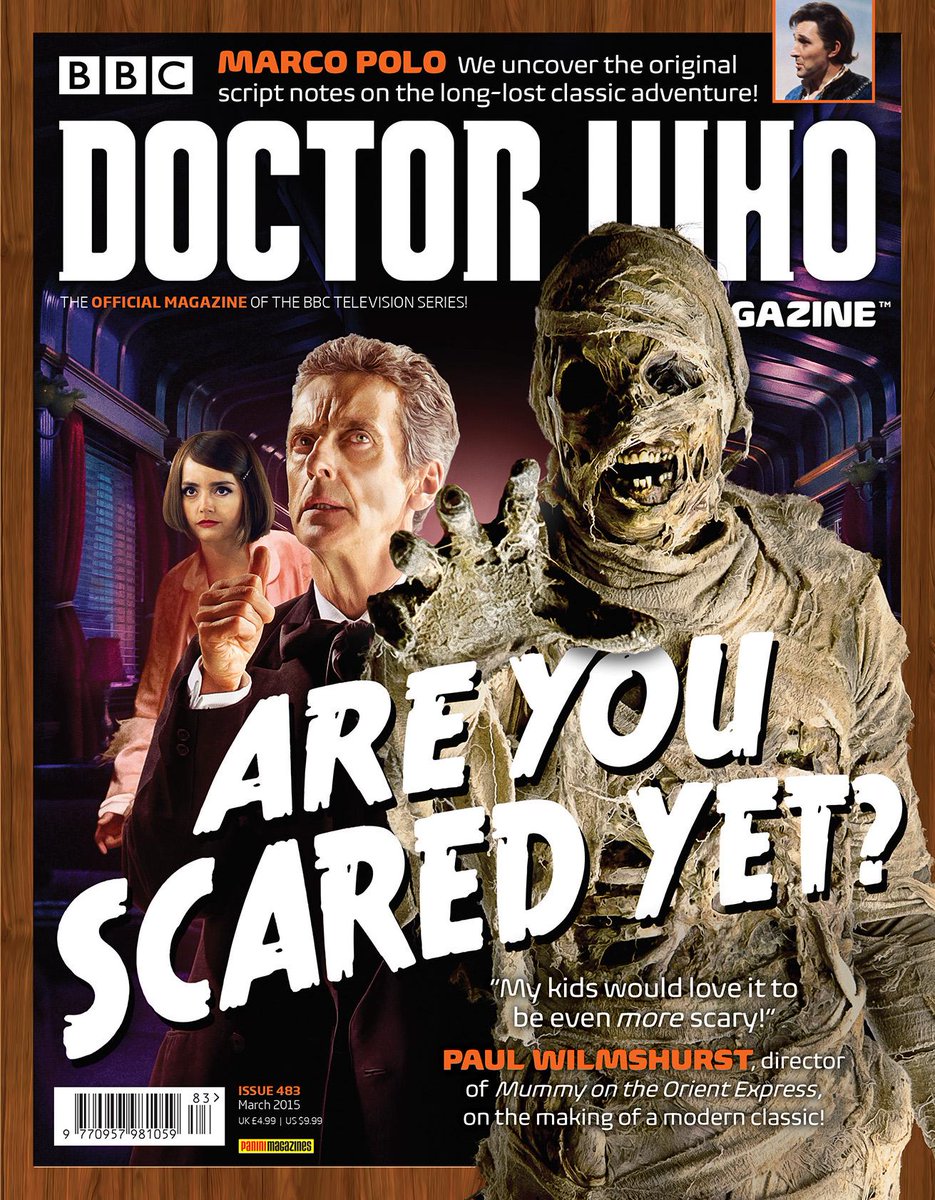 The cover for issue 483 of Doctor Who Magazine has been revealed. The cover features the Doctor, Clara and the Mummy from Mummy on the Orient Express – inside, there's an exclusive interview with director Paul Wilmshurst on the making of the fan favourite episode.
There's also a feature on long lost classic story Marco Polo, plus the regular features of the magazine.
The 483rd issue of Doctor Who Magazine will be on sale from next Thursday (5th February) and will cost £4.99.
[Source: DWM]