Cover For Doctor Who Magazine #492 Released: The Zygon Invasion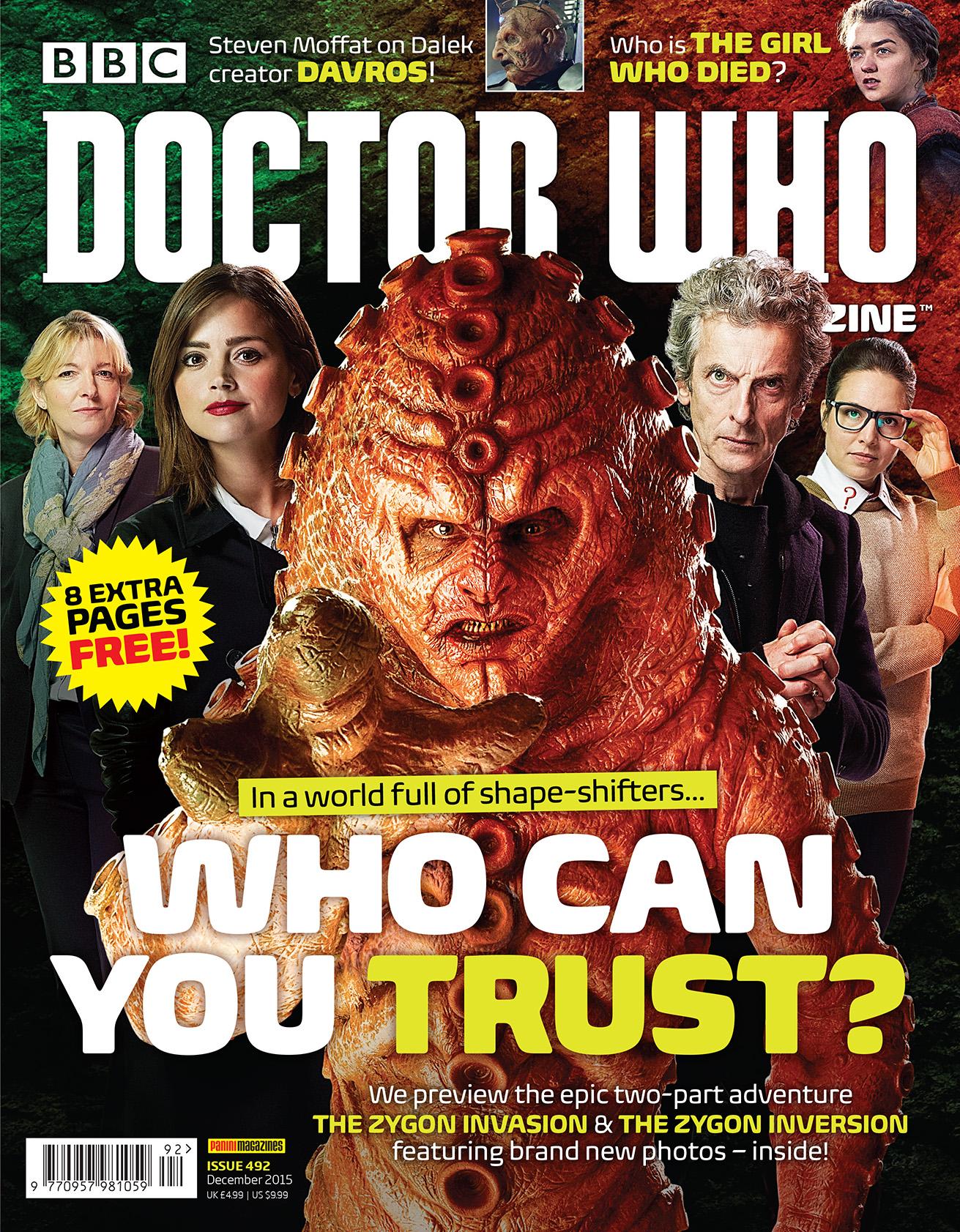 The cover for issue 492 of Doctor Who Magazine has been released, featuring the Doctor, Clara, Osgood, Kate Stewart and a Zygon from the upcoming Zygon two-parter.
Inside, there's previews of the next four episodes – The Girl Who Died, The Woman Who Lived, The Zygon Invasion & The Zygon Inversion – alongside an interview with Steven Moffat about his inclusion of Davros in Series 9's opening two parter.
Doctor Who Magazine issue 492 is out on Thursday (15th October), priced £4.99.
[Source: Doctor Who TV]