Cover For Doctor Who Magazine #495 Revealed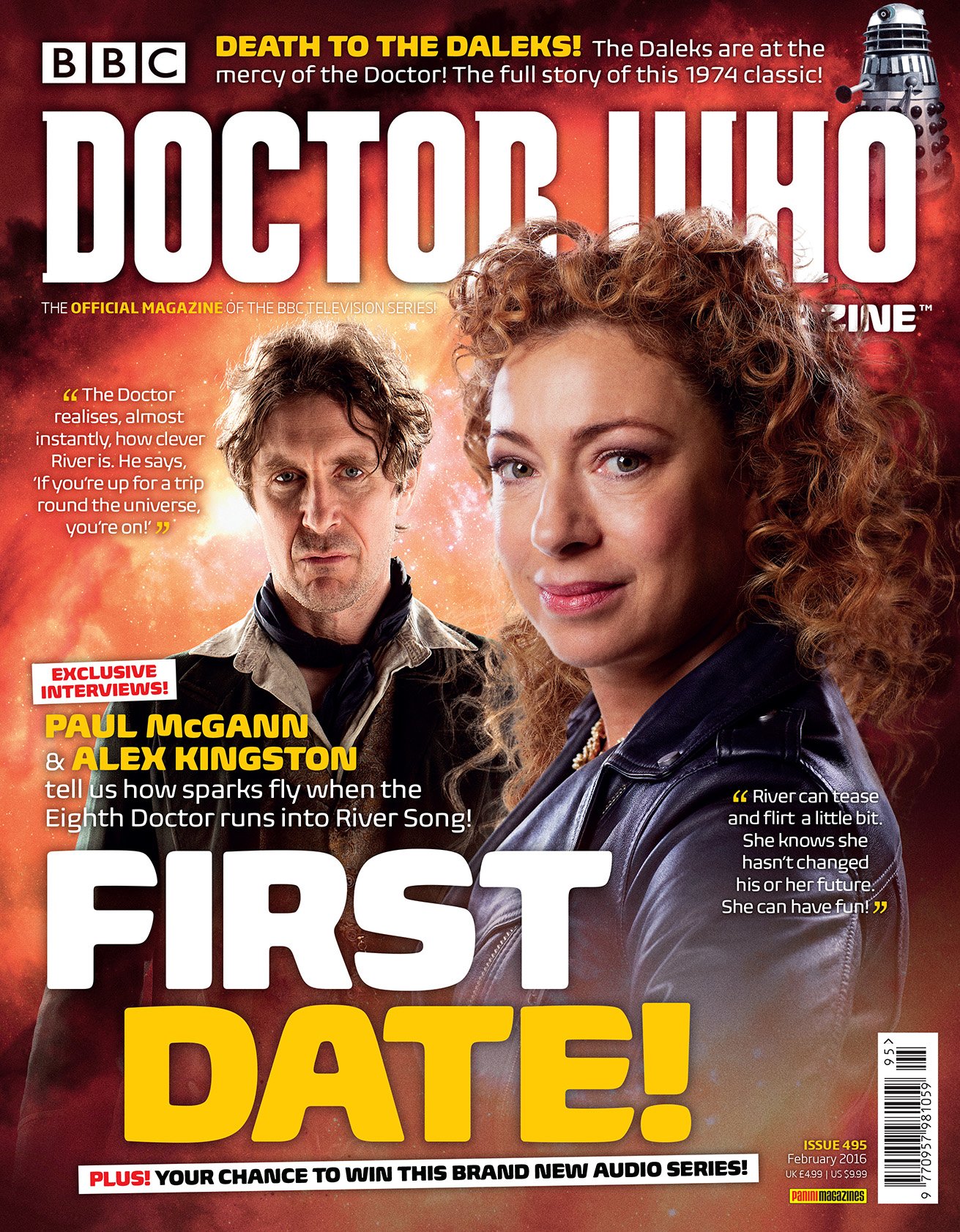 The cover for the first issue of Doctor Who Magazine in 2016 has been revealed. The cover features the Eighth Doctor and River Song together – inside, there's exclusive interviews with both Paul McGann and Alex Kingston as a new Big Finish audio series starring both characters is previewed.
There's also a look at 1974 classic Death to the Daleks and several giveaways alongside the magazine's regular features.
The 495th issue of Doctor Who Magazine is out this Thursday (7th January) and will cost £4.99.
[Source: Twitter]