Cover for Doctor Who Magazine #512 Released: Extremis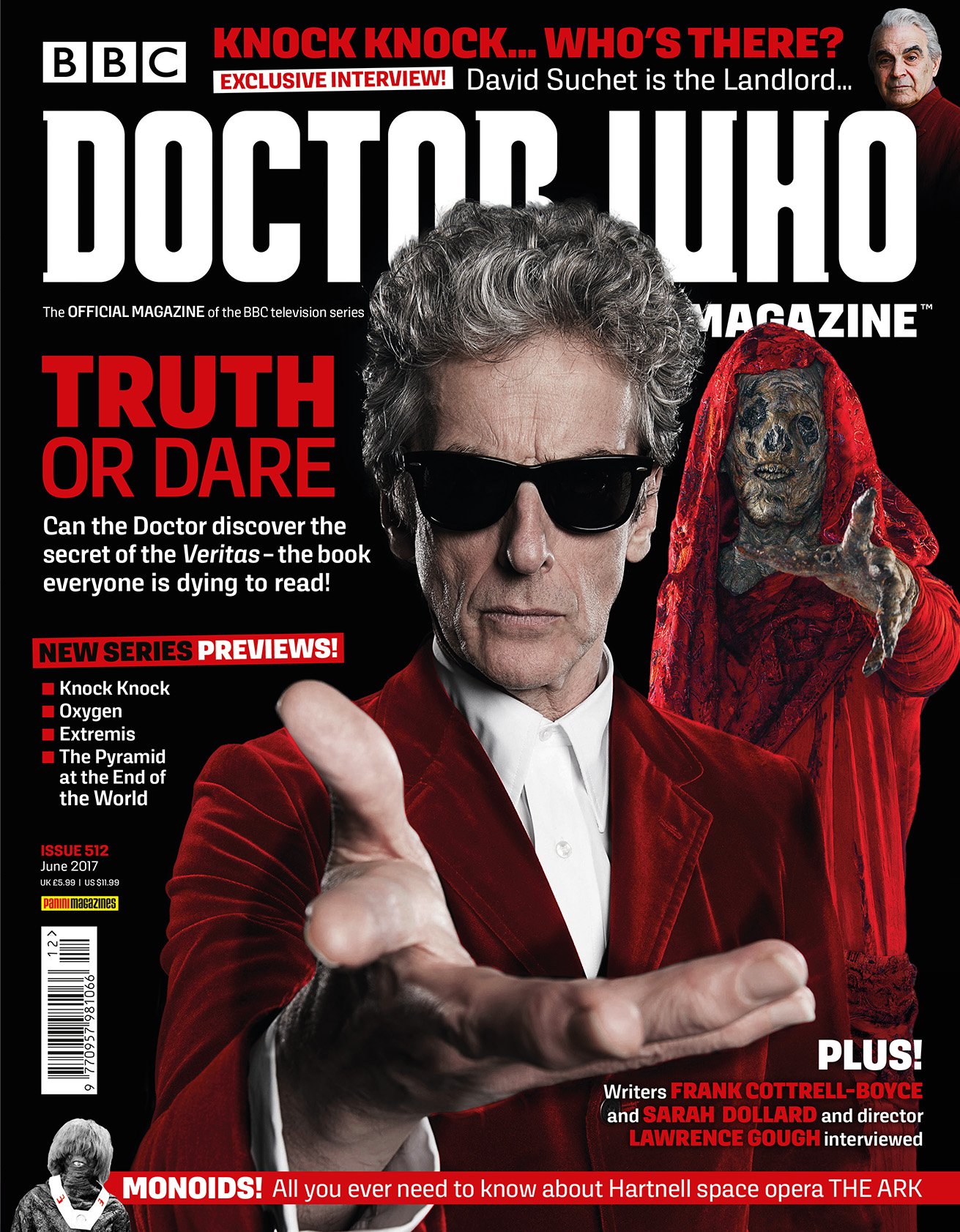 The cover for the next issue of Doctor Who Magazine has been released, featuring a Doctor and one of the new villains, the Truth Monks, from the upcoming episode Extremis.


Inside, there are previews of the next four episodes, Knock Knock, Oxygen, Extremis and The Pyramid at the End of the World, alongside interviews with Series 10 writers Frank Cottrell Boyce and Sarah Dollard, director Lawrence Gough, and Knock Knock guest star, David Suchet.
Doctor Who Magazine issue 512 is out on Thursday (4th May), priced £5.99.
[Source: Twitter]