Covers for Doctor Who Magazine #513 Released: Ice Warriors & Cybermen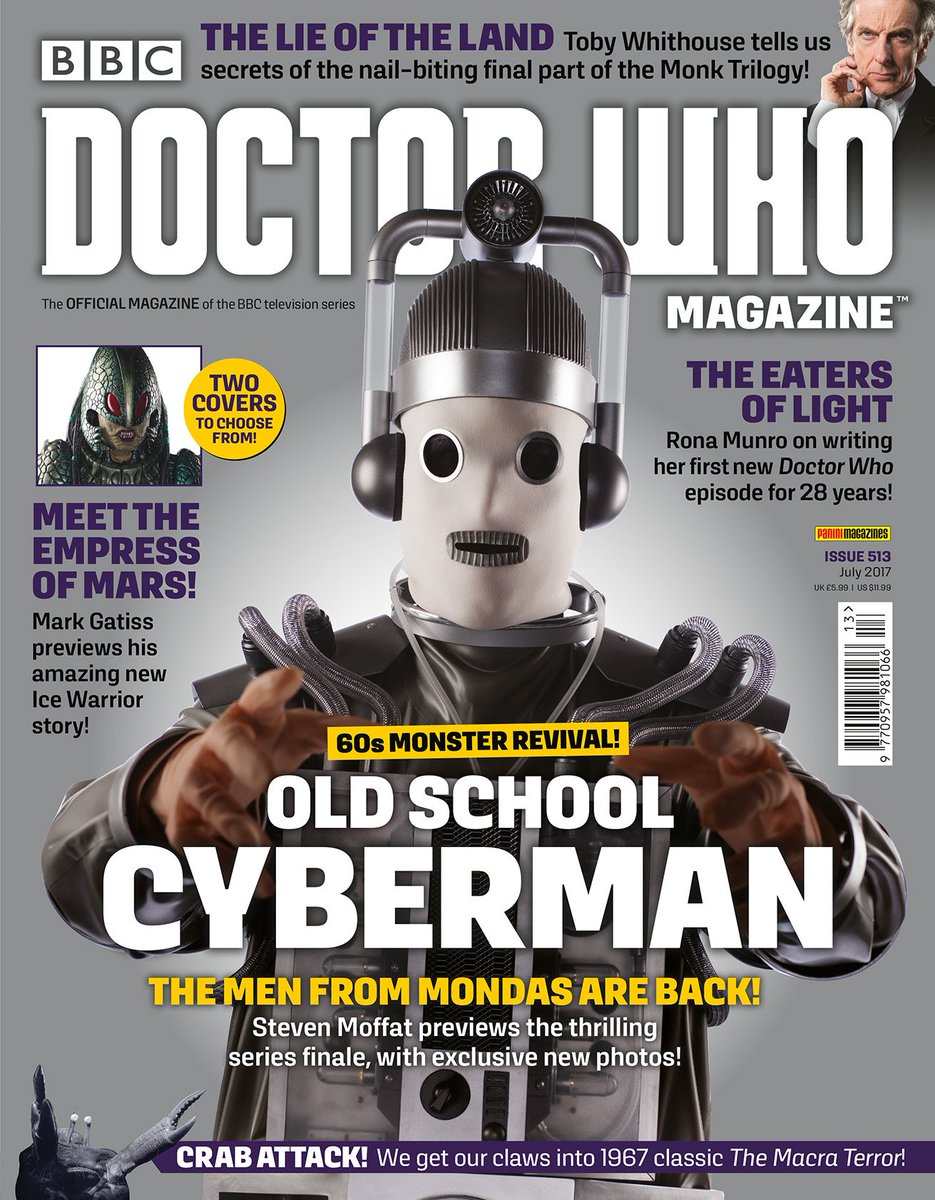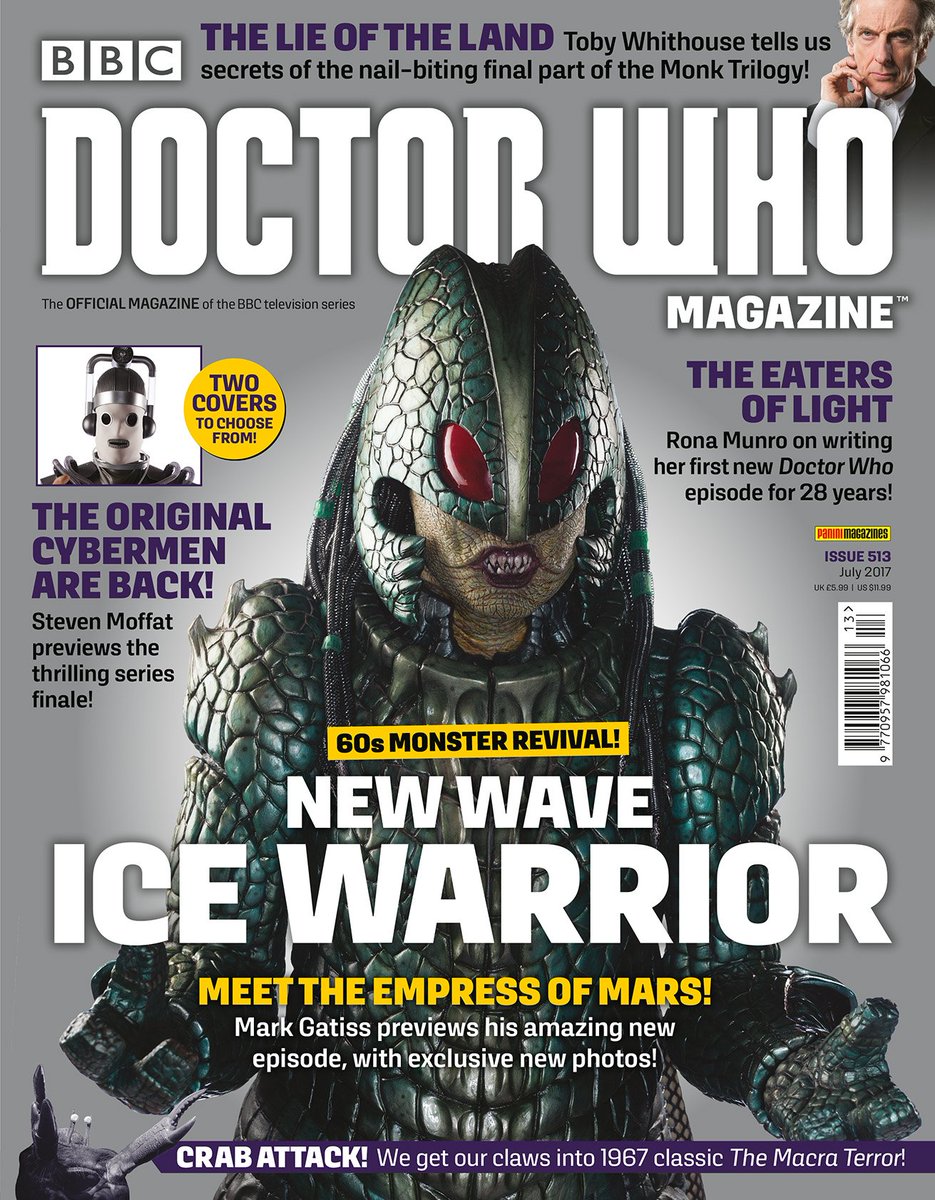 Doctor Who Magazine have revealed their new covers for issue #513, and readers will have a choice between a new look Ice Warrior from The Empress of Mars and a Mondasian Cyberman from the two-part finale on the cover.
Inside, there are previews of the final episodes of the season – The Lie of the Land, The Empress of Mars, The Eaters of Light and World Enough and Time/The Doctor Falls, with interviews with writers Toby Whithouse and Rona Munro.
Doctor Who Magazine issue 513 is out next Thursday (1st June), priced £5.99.
[Source: DWM]