Covers for Doctor Who Magazine #514 Released: The Two Masters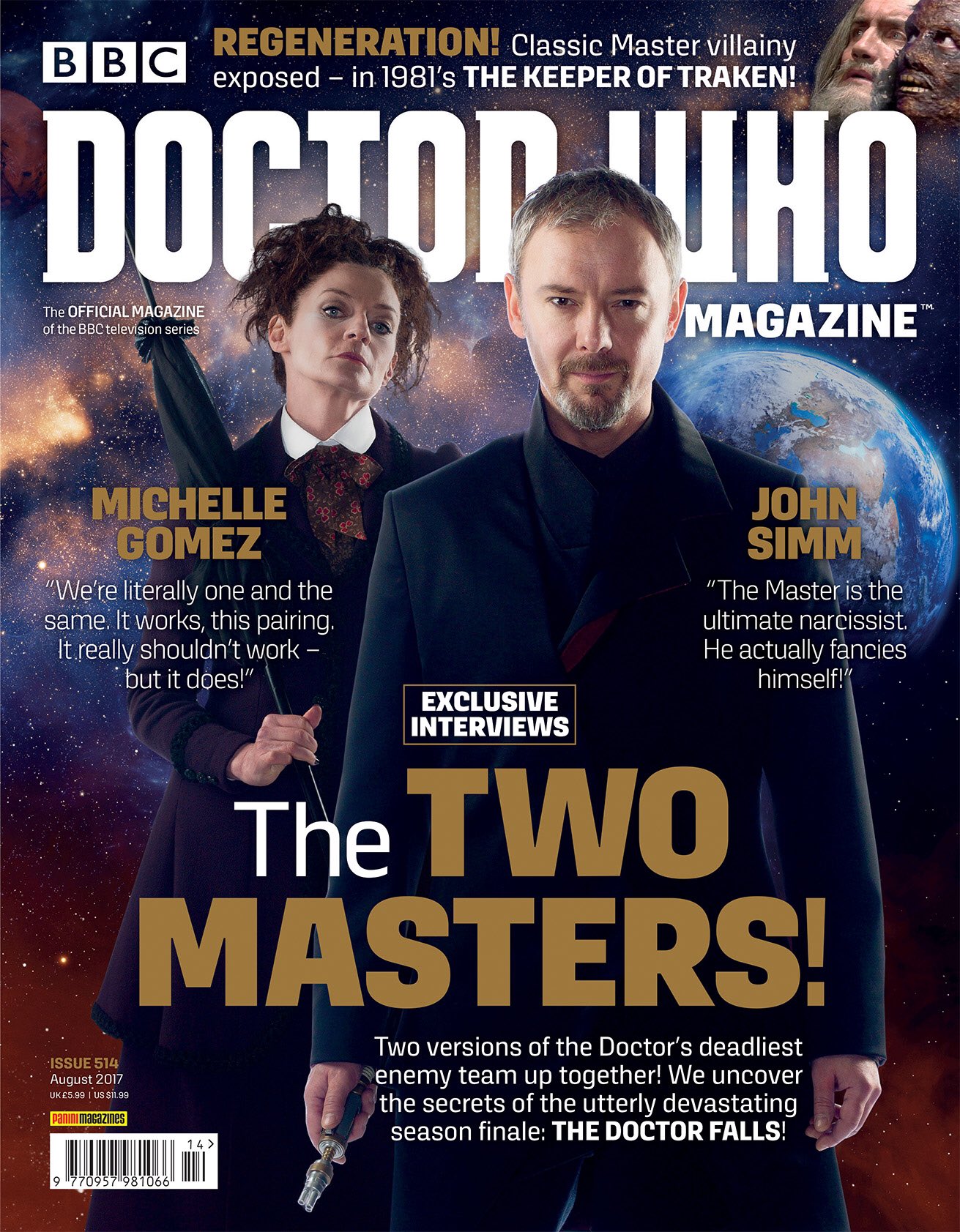 Doctor Who Magazine have revealed their cover for issue #514, and it features two generations of The Master, played by John Simm and Michelle Gomez, who will be teaming up in next week's episode.
Inside, there's a preview of the season finale, The Doctor Falls, plus interviews with both Gomez and Simm and a look at a classic Master story, The Keeper of Traken.


Doctor Who Magazine issue 514 is out next Thursday (29th June), priced £5.99.
[Source: DWM]