Doctor Who Adventures #205
The official press release for the Issue 205 of Doctor Who Adventures has now been released, along with the Cover.
Doctor Who Adventures Issue 205
If it's monsters you're after, you've come to the right place this week.
As well as an 4 ultra-tricky monster test, we've got a Silurian wordsearch, some secret backstage pics you won't believe and an all-new,all-action comic strip adventure. Wow!
Also in this issue…
* Living with The Doctor
* Lady Gaga meets The Judoon
* Danger at The pandorica
* Amazing monster quiz
* Win K9 DVD's
* Spot the difference
This week issue come with a Dalek topper eraser and pencil set.
And in next weeks issue…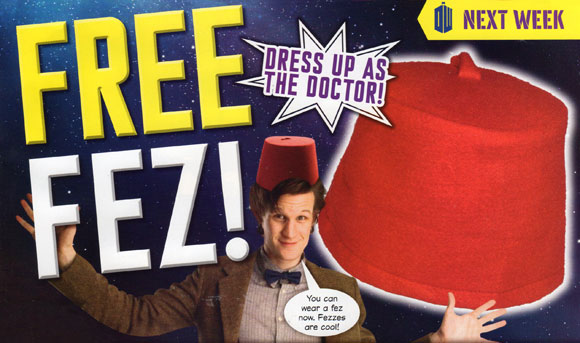 Thanks to The Doctor Who Site for images.