Doctor Who Disappearing Tardis Mug
A new piece of merchandise sadly this isnt yet to be listed in the UK, so lets hope its just a delay on listing, it is currently in production with the new Doctor Who logo!
LINK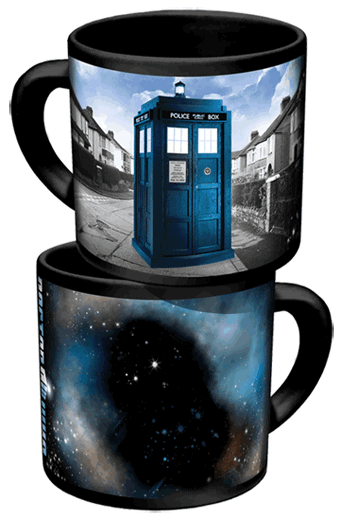 Pour a hot beverage into your mug and watch the Doctor's cleverly disguised time capsule materialize in galactic space!
As your mug cools, the TARDIS dematerializes before your eyes, moves through the Space Time Continuum, and rematerializes on the other side of your mug, in the middle of a London suburb-all according to Time Lord theory.
A treasure for Doctor Who fans! Ceramic; holds 12 ounces. Microwave safe. Hand wash gently.