Doctor Who Figurine Collection Magazine Announced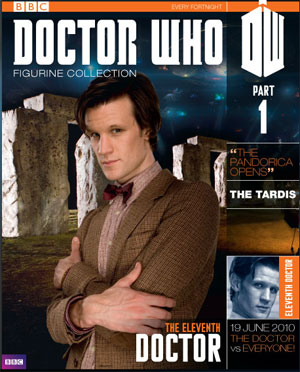 To celebrate the 50th Anniversary, the BBC are releasing a fortnightly magazine containing a specially designed figure every issue!
Currently the magazine is only available in a test area but it is thought to be released nationwide somewhere between September 2013 & January 2014. Issue 1 contains a fact file on the 11th Doctor, the Pandorica & a free Dalek figure!
A subscription will be available when it is released across the UK, which will also come with 4 free gifts exclusive to a subscriber!:
21cm Dalek Emperor Figurine
Binder
Display Unit for Each Figure
Free Digital Edition for each Issue! (Through Android/Ipad/Tablet)
You will also be able to purchase a Premium Subscription which comes with all 4 free gifts as well as an array of Dalek figurines ranging from 1963-2012.