Doctor Who: Flatline – Spoiler-Free Preview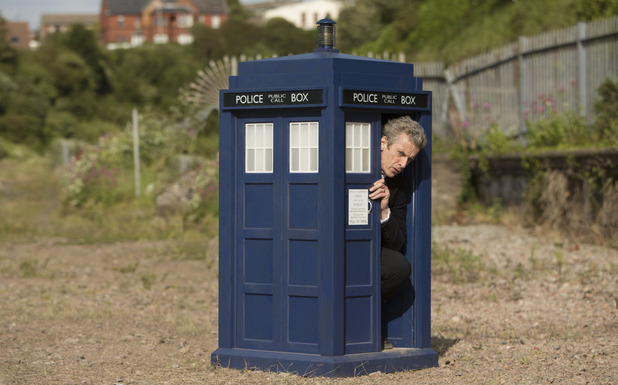 Doctor Who: Series 8, Episode 9
Flatline


Written by: Jamie Mathieson
Directed by: Douglas Mackinnon
Broadcast Date: Saturday 18th October at 8.25pm on BBC One
Reviewed by Louis Rabinowitz for The Gallifrey Times



The Gallifrey Times have seen Flatline and have put our spoiler free preview together.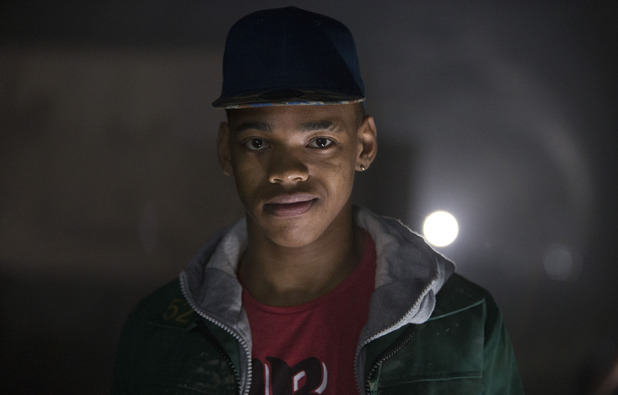 Jamie Mathieson's debut last week, Mummy on the Orient Express, won fans and critics over – and understandably there's a fair bit of expectation now resting on Mathieson to come up trumps again with his second outing, Flatline. Happily, despite a few flaws, Flatline is another strong effort from the newcomer with some excellent ideas and terrific effects.


Flatline, at its core, is a very Doctor Who twist on a horror movie. For a good deal of the running time, there's an intriguing core mystery running through Flatline – a surprisingly unnerving one, that serves up several creepily realised moments that might leave viewers scuttling behind the sofa… as long as it's pushed far away from the wall. It's an effects-heavy episode, and for the most part it delivers – the final act in particular serving up some very creepy scenes.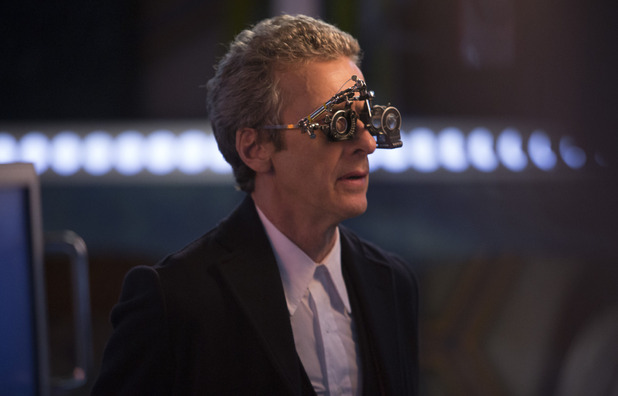 Clara takes centre stage in Flatline while the Doctor is trapped – but while the Doctor isn't featured quite as much as last episode, it's certainly not a Doctor-lite episode, with Peter Capaldi turning in a reliably excellent (and very funny) performance. Indeed, Capaldi actually gets perhaps the best scene of the episode with a scene that evokes memories of The Eleventh Hour's 'Basically, run' scene; if Capaldi was perhaps starved of an iconic Doctor moment in Deep Breath, then this more than makes up for it.
Jenna Coleman is once again excellent as Clara, and gets to show some interesting, previously unseen new facets of Clara's character (as well as an amusing phone call with Danny in a slightly sticky situation). Series 8 has been at pains to point out the Doctor's colder nature – and it's very intriguing to perhaps see some of this new Doctor's character rub off on Clara. Joivan Wade also gets a decent amount of screen-time as graffiti artist Rigsy – and while Rigsy is perhaps not the most fleshed out guest character, he's an amiable character and has a fun double-act with Clara for portions of the episode.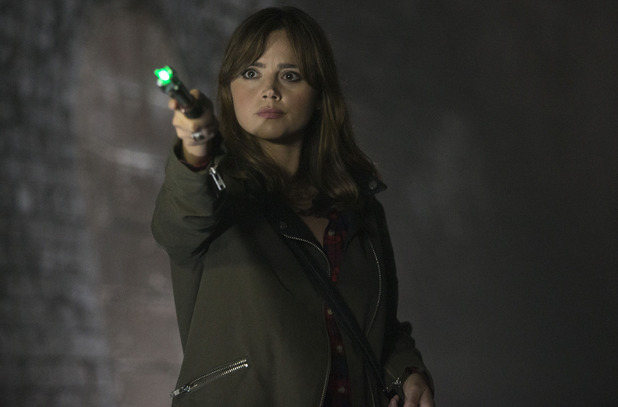 Douglas Mackinnon returns here for his third and final episode of the series (after the impeccably directed Listen and Time Heist), and he once again proves that he's the strongest director working on the show right now. Flatline is chock-full of arresting visual images from Mackinnon and the effects team – from the somewhat cute image of a tiny TARDIS to the sinister monsters; while the core concept is strong enough anyway on paper, it's executed very well indeed visually.
While Flatline is generally very successful, it does contain a few flaws that often threaten to derail the tense and exciting story. The monsters, while intriguing and well presented, are barely developed, with little sense of their motivations besides the slender hints peppered throughout the story. With such a strong concept for a monster, it's a pity to see a lack of depth afforded to the monsters of the week. The guest cast, Joivan Wade's Rigsy aside, are fairly two-dimensional (pun unintended) – with Christopher Fairbank's Fenton an especially grating caricature.
Overall, Flatline is a strong sophomore outing for Jamie Mathieson – full of fresh and exciting ideas, it's a creepy and often thrilling horror story with some genuinely scary, original monsters. There's a few flaws here that keep Flatline from matching the best of Series 8, but it's nonetheless another solid episode in a very good series. Jamie Mathieson, as it turns out, is quite a find.
The Gallifrey Times Rating: 8.5/10
Thanks to the BBC for providing an advance copy of the episode.