Doctor Who "Keep Calm" T-Shirts To Go On Sale
British megastore chain Forbidden Planet have four new Doctor Who t-shirts on sale based on the popular "Keep Calm And Carry On" poster.
All four are currently available for preodrer. They will be available for purchase in-store or online in sizes S-XXL for £13.99 online and £15.99 in-store from August 20th. Though postage is free in the UK, there is a charge for international shipping. On the other hand, hey, they ship internationally!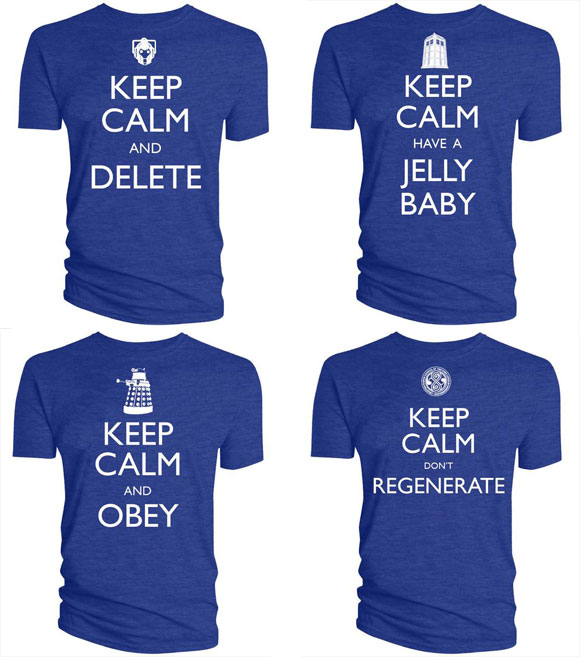 Two other shirts bearing the slogans "Keep Calm And Don't Blink" and "Keep Calm I'm The Doctor" are also available from Forbidden planet, as well as posters, iPhone cases and mugs bearing the slogans.
Want to know some trivia about the poster that turned the "Keep Calm" phrase memetic? It's fairly common knowledge that it was developed during WWII, but it was never distributed and was only intended to be sent out in case Britain was invaded. Essentially, Britain's strategy to being occupied by its enemies was to keep a stiff upper lip. I think the Doctor would approve.
[Source]