Doctor Who: Knock Knock – Overnight UK Viewing Figures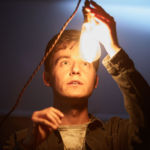 The overnight UK viewing figures for last night's episode, Knock Knock, have been released.
The episode had 4.32 million viewers on average, which is a rise of over half a million on last week's figure of 3.76 million, and the second highest rating of the season so far.
Doctor Who was third for the day, behind Britain's Got Talent and The Keith and Paddy Picture Show. It was the most-watched programme for the night on BBC One.
The consolidated viewing figures will be released next week, where Doctor Who will likely rise notably in the ratings.
[Source: Gallifrey Base]