Doctor Who Merchandise: Fourth Doctor Official Replica Scarf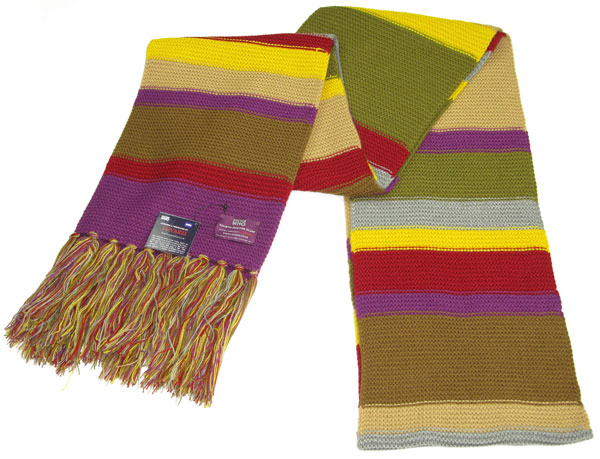 Get Your Hands On This Fabulous Official Doctor Who Scarf
Don't settle for less when you can choose the official Doctor Who Scarf. It's got instant wow power! The best official doctor who scarf ever.
Release date: 10/1/2012
Merchant SKU: Web4thDoctorScarfFullSize
Knitted with the same striped pattern as seen on screen
Size: 13 feet long (including tassels) and 10 inches wide
Made from Premium Quality Acrylic
Perfect as a gift to a Doctor Who Fan – A gift that will always be remembered
90 Days Money-Back Guarantee
Pre order Now!