Doctor Who Official 2013 Sticker Book Details Revealed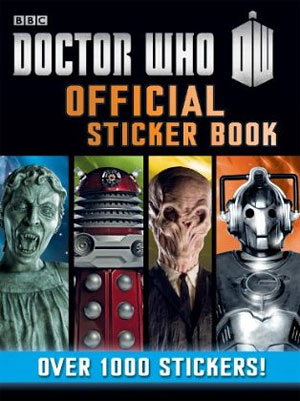 Details of the Doctor Who Official Sticker Book for 2013 have been released, along with an image.
This Doctor Who Official Sticker Book contains over 1000 stickers of over 200 of the scariest monsters and aliens from the last 50 years!
Celebrate the 50th anniversary of Doctor Who by using the stickers inside to complete your guide to the Doctor's greatest enemies, including Daleks, Cybermen, Weeping Angels, Ice Warriors and many more!
Due to be released on 4th April 2013.
[Source]