Doctor Who: The Return of Doctor Mysterio Promo Image & Teaser
This year's Doctor Who Christmas Special is just over three weeks off, and as the Christmas period begins, marketing for the episode is kicking in. To that end, the BBC have released the main promotional image for The Return of Doctor Mysterio, alongside a short teaser that essentially comprises an animated version of the image.
The promo image features the main cast of the Special – the Doctor and Nardole (Matt Lucas), alongside guest characters the Ghost (Justin Chatwin) and Lucy Fletcher (Charity Wakefield).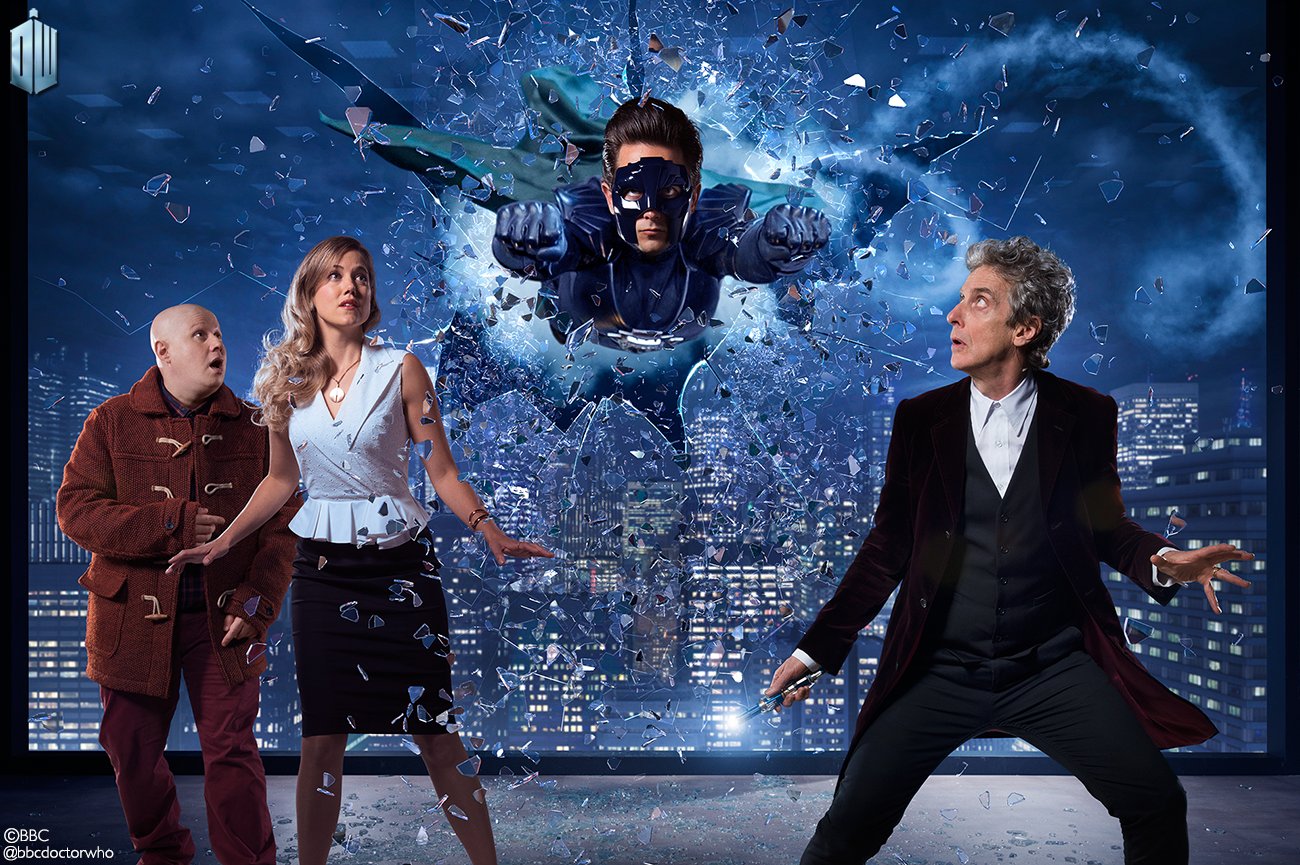 The Return of Doctor Mysterio airs at 5.45pm on Christmas Day on BBC One.