Doctor Who: Robin Hood and the Doctor in Series 8 Filming – 14/04/2014
WARNING: This post contains spoilers for episode three of series eight of Doctor Who. If you don't want spoilers, click away now!
Filming on episode three of series eight of
Doctor Who
, penned by Mark Gatiss and rumoured to be titled
Robots of Sherwood,
continued yesterday, and several plot details and characters were revealed on set.
Da Vinci's Demons star Tom Riley, who is guest starring in this episode was on set as famous hero Robin Hood, with Peter Capaldi and Jenna Coleman also present for filming. You can see pictures of the trio here:
Thanks to Ryan Farrell for the pictures.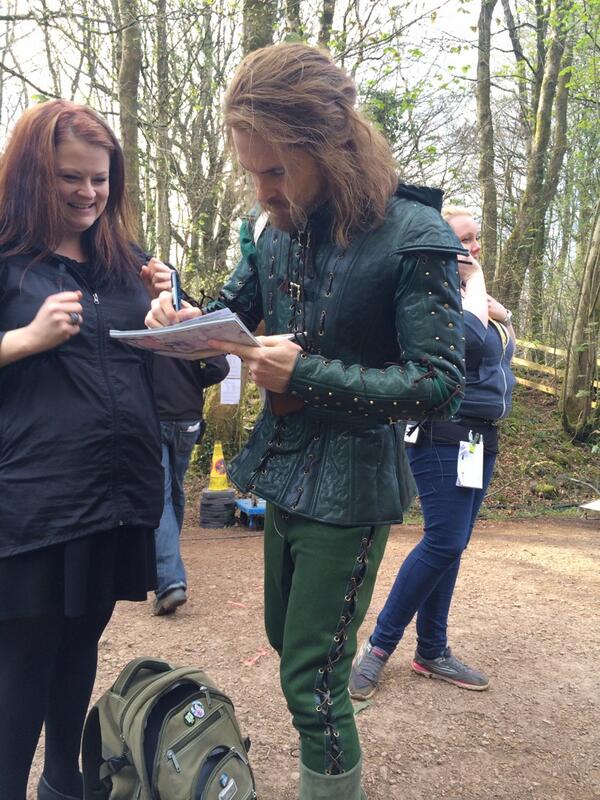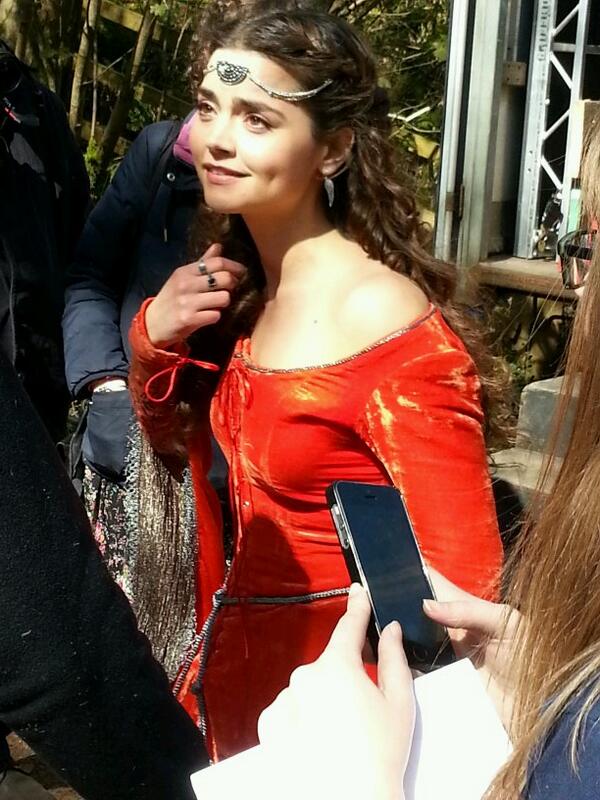 A video of the filming, also from Ryan Farr, can be seen below:
The episode features a spaceship about to crash into medieval Nottingham, a tournament the Doctor competes in and a golden arrow, according to dialogue overheard.
Robots of Sherwood will air this autumn on BBC One.