Doctor Who Series 9: The Episode Guide
We're still months out from the new series of
Doctor Who –
but filming is in full swing for the ninth series since the revival in 2005, and information is beginning to trickle through. So with enough information to gain a picture of what series 9 will look like, here's our complete and comprehensive episode guide to series 9…
There's an awful lot unconfirmed at the time of writing, so expect regular updates as writers, directors, guest stars and story details are confirmed.


Warning: The BBC are running a tight ship this year with very few leaks, but filming spoilers are likely to feature below.


Updated on 12th April.



EPISODES ONE & TWO – THE MAGICIAN'S APPRENTICE/THE WITCH'S FAMILIAR


Written by: Steven Moffat
Directed by: Hettie MacDonald
Filming block: Block Two, filmed February-March
What's it about? It's the first opening two-parter since Series 6, and features the return of Michelle Gomez's Missy (who we can probably call the Master by this point). These episodes were partially shot on location in Tenerife – where mysterious men in black suits were spotted. Missy and Clara were seen having a conversation at a table in a Tenerife town, with filming also taking place in the more rural Teide National Park. Back at home, filming saw Clara back at Coal Hill School, with extras pointing at something going on in the sky. In what seems to be a pretty packed two-parter, UNIT are also returning (sans Osgood, RIP), with Kate Stewart spotted on set.
Guest stars: The big guest star is of course Michelle Gomez as the Master, back from 'the dead' – but Jemma Redgrave is also back as Kate Stewart. Intriguingly, Clare Higgins, who played a pivotal role in minisode The Night of the Doctor, is also guesting.
EPISODES THREE AND FOUR
Written by: Toby Whithouse
Directed by: Daniel O'Hara
Filming block: Block One, filmed January-February
What's it about? Untitled as of yet, episodes three and four make up the second two-parter of the series, intriguingly right after the opening two-parter. The episodes were filmed almost entirely indoors, but Moffat has described it as 'brilliantly creepy'. Guest star Paul Kaye revealed that he spent five hours in make-up every day, so expect either an elaborate monster or a friendly alien to feature.
Guest stars: Game of Thrones' Paul Kaye leads a fairly sizeable guest cast including Sophie Stone, Colin McFarlane and Steven Robertson.
EPISODE FIVE – THE GIRL WHO DIED
Written by: Jamie Mathieson and Steven Moffat
Directed by: Ed Bazalgette
Filming block: Block Three, filming now
What's it about? The Girl Who Died is a period story, with Maisie Williams playing a character who will 'challenge the Doctor in very unexpected ways'. Filming has taken place at Tredegar House, but shooting hasn't revealed much about episode five. Intriguingly, despite having different writers, it has a similar title to episode six, indicating that while the two episodes probably aren't a two parter, they might share story elements.
Guest stars: Game of Thrones' Maisie Williams heads up the guest cast here with comedian Rufus Hound also starring.
EPISODE SIX – THE WOMAN WHO LIVED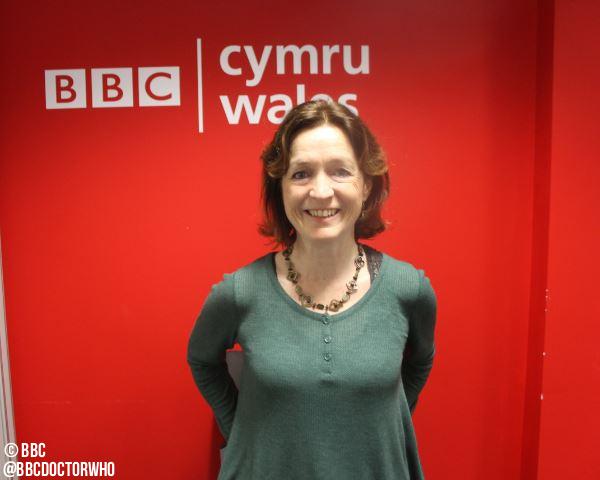 Written by: Catherine Tregenna
Directed by: Ed Bazalgette
Filming block: Block Three, filming now
What's it about? Like episode five, The Woman Who Lived is a period story – but apart from that, details of Catherine Tregenna's episode are under wraps. As mentioned above, it may or may not share narrative tissue with The Girl Who Died.
Guest stars: None announced so far.
EPISODES SEVEN-TEN
Nothing on these as of yet!
THE FINALE
The season finale looks set to be another two-parter written by Steven Moffat – and comments he's made in magazine interviews shed a little light on what we can expect from this season capper. Episode eleven (likely part one) is said to feature a 'massive cliffhanger', and the latest issue of Doctor Who Magazine revealed that the episode is based off an old idea of Moffat's that was initially cooked up as a potential Big Finish audio.
OTHER DETAILS
Their episodes are unplaced, but we know that veteran Mark Gatiss will be penning an episode – which he originally termed 'scary' – at some point in the series.
That's all for Series 9, which should air as an uninterrupted run of twelve episodes to air in autumn (likely late August like last year), with a Christmas Special following in December. More news as it comes!