Doctor Who: Series 9 – The Complete Episode Guide (UPDATED)
We're just a few weeks out now out from the new series of Doctor Who – and filming is just about at an end for the ninth series since the 2005 revival. With two trailers out and promotion kicking in, we have plenty of information now – so how is series 9 shaping up?
Warning: The BBC are running a tight ship this year with very few leaks, but filming and interview spoilers are likely to feature below.


Updated on 18th August.



Written by: Steven Moffat
Directed by: Hettie MacDonald
Filming block: Block Two, filmed February-March
What's it about? It's the first opening two-parter since Series 6, and features the return of Michelle Gomez's Missy (who we can probably call the Master by this point). These episodes were partially shot on location in Tenerife – where mysterious men in black suits were spotted. Missy and Clara were seen having a conversation at a table in a Tenerife town, with filming also taking place in the more rural Teide National Park. Back at home, filming saw Clara back at Coal Hill School, with extras pointing at something going on in the sky. In what seems to be a pretty packed two-parter, UNIT are also returning (sans Osgood, RIP), with Kate Stewart spotted on set.
More recently, we've been given a better idea of what this two-parter will look like, from both trailers and interviews. It's a Dalek-heavy story (with multiple generations of Daleks present, like Asylum of the Daleks), and the looks at an alien city in the trailers seem to be pointing towards a great deal of this story taking place on the Daleks' planet, Skaro. The story has also been described as a 'search for the Doctor', where Clara is forced to team up with Missy to find the Doctor in a 'very old place', likely to be Skaro. A packed opener then, which has also been described by Moffat as a 'blockbuster'.
Guest stars: The big guest star is of course Michelle Gomez as the Master, back from 'the dead' – but Jemma Redgrave is also back as Kate Stewart. Intriguingly, Clare Higgins, who played a pivotal role in minisode The Night of the Doctor, is also guesting.
EPISODES THREE AND FOUR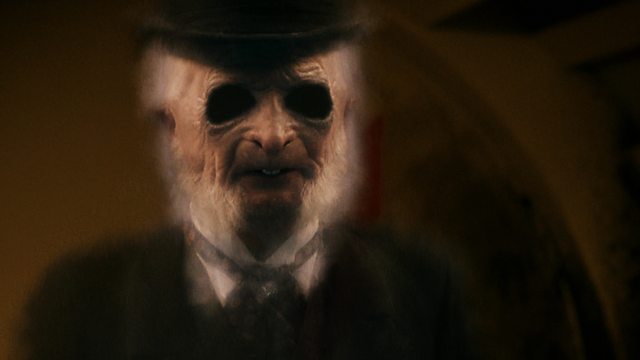 Written by: Toby Whithouse
Directed by: Daniel O'Hara
Filming block: Block One, filmed January-February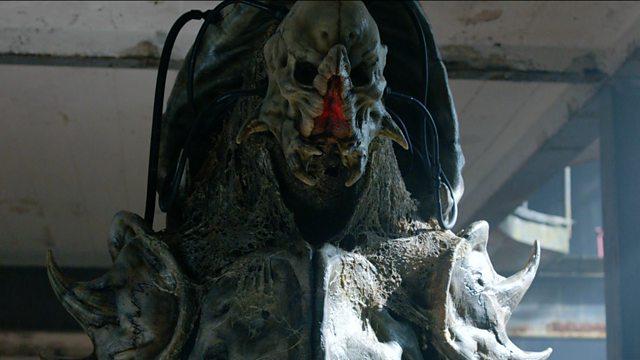 What's it about?
Untitled as of yet, episodes three and four make up the second two-parter of the series, intriguingly right after the opening two-parter. The episodes were filmed almost entirely indoors, but Moffat has described it as 'brilliantly creepy'. Guest star Paul Kaye revealed that he spent five hours in make-up every day, so expect either an elaborate monster or a friendly alien to feature.
More recently, trailers and interviews have also provided a good picture of this two-parter. It features an underwater base (as glimpsed in the trailers) under siege by ghosts and an island about to be submerged in water, in the vein of classic Second Doctor base-under-siege stories. The main bad guy of this one is rumoured to be the Fisher King, a tall sea creature whose existence was all-but-confirmed in the latest trailer (see above).
Guest stars: Game of Thrones' Paul Kaye leads a fairly sizeable guest cast including Sophie Stone, Colin McFarlane and Steven Robertson.
EPISODE FIVE/SIX – THE GIRL WHO DIED/THE WOMAN WHO LIVED
Written by: Jamie Mathieson and Steven Moffat (The Girl Who Died), Catherine Treganna (The Woman Who Lived)
Directed by: Ed Bazalgette
Filming block: Block Three, filmed April-May

What's it about?
The Girl Who Died
and
The Woman Who Lived
are something of an enigma – the two episodes feature different historical settings and villains, but share the presence of Maisie Williams (who may or may not be playing two characters) and a general Norse mythology theme.
The Girl Who Died
is set in the Viking era, while
The Woman Who Lived
skips ahead a few centuries for a late Middle Ages-set story. There's a whole menagerie of villains at play here, with huge mercenary robots and a dragon featuring in
The Girl Who Died
, and a Norse god (probably Odin, played by David Schofield) featuring in
The Woman Who Lived.
The episodes seem fairly separate, and this probably isn't a traditional two-parter, but the grouping of the episodes together in Moffat's SFX preview certainly indicates they share narrative tissue. At a guess, this'll come in the form of an overarching head bad guy over the first two episodes (again, possibly Odin), and a continuing mystery about the identity of Maisie Williams' character.
Guest stars: Game of Thrones' Maisie Williams heads up the guest cast he
re with comedian Rufus Hound also starring. David Schofield plays Odin, so we can expect a bit of Norse mythology in one of the two episodes.
EPISODES SEVEN & EIGHT
Written by: Peter Harness
Directed by: Daniel Nettheim
Filming block: Block Four, filmed May-June
What's it about?
Episodes seven and eight make up another two-parter (the third in the series so far), featuring the return of the Zygons and UNIT in a modern day setting. Intriguingly, Osgood (who appeared to be very much dead) is back here, and she's been seen filming with Peter Capaldi outside in scenes featuring a parachute jump. The episodes are said to be a sequel of sorts to Fifth Doctor serial
Mawdryn Undead
(though this is most likely just a shared plot point). Clara has also been seen filming with a rocket launcher. Filming is also scheduled to take place on Spanish island Fuerteventura soon.
This appears to be a fairly classic modern day Earth invasion story in the vein of Aliens of London, etc., and it's strongly linked to the Zygon plot of The Day of the Doctor, which apparently acted as a prologue to this, as a rogue faction of hostile Zygons breaks off from the peace treaty made in that story for another pop at invading Earth.
Guest cast: Jemma Redgrave and Ingrid Oliver return as familiar faces from UNIT, Kate Stewart and Osgood.
EPISODE NINE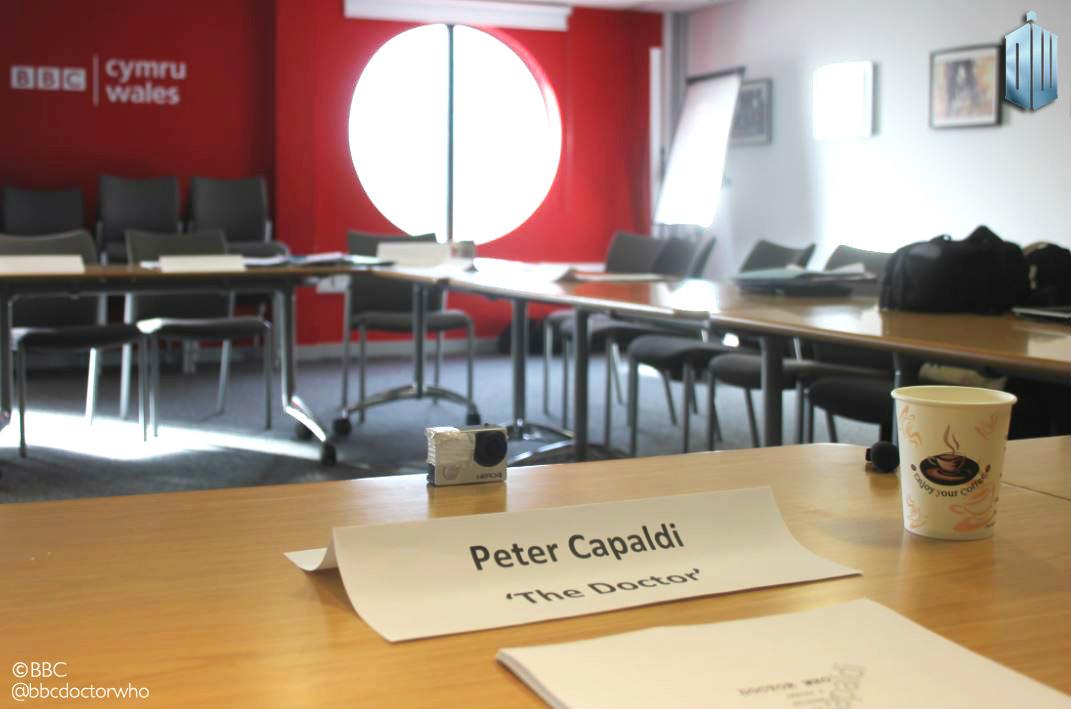 Written by: Mark Gatiss
Directed by: Justin Molotnikov
Filming block: Block Seven, filmed July-August
What's it about? There seems to be a tradition forming of a late-series, standalone 'mystery' episode where hardly anything is known about it until the season starts – last year it was In the Forest of the Night, this year, it's episode nine. Penned by stalwart Mark Gatiss, the only real information we have for this one is Moffat's tease in SFX that it's an episode that's been gestating for ten years as it wasn't possible to accomplish when Doctor Who returned, and that it's 'eerie'. Based off that, it's likely this is a special-effects heavy episode, and the technology to pull off some of the visuals wasn't around in 2005.
EPISODE TEN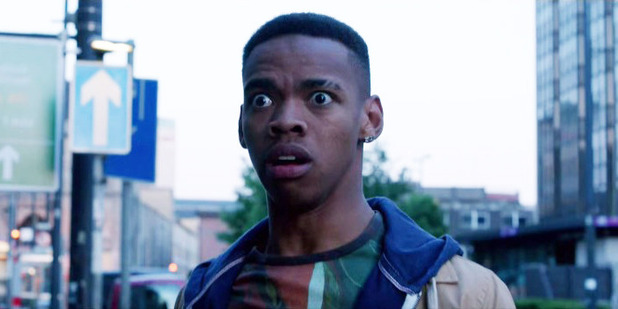 Written by: Sarah Dollard
Directed by: Justin Molotnikov
Filming block: Block Five, filmed June
What's it about? Episode ten is a rarity for this series – a modern day Earth story. It seems to be a spiritual successor, if not a sequel, to Flatline – Rigsy from that episode is back, and the dialogue overheard about 'glitches in reality' during filming indicates a similarly warped sci-fi horror tale with brand new monsters. Rigsy seems to be filling a companion role of sorts this episode, having been seen consulting a map with the Doctor (wearing a snazzy new red jacket here) and Clara during filming, which will likely fuel rumours that the graffiti artist is up for a more regular role in Series 10…
EPISODES ELEVEN & TWELVE – THE FINALE
Written by: Steven Moffat
Directed by: Rachel Talalay
Filming block: Blocks Six (Episode 11) & Eight (Episode 12), filmed July (Episode 11) & August (Episode 12) – The split up filming is due to San Diego Comic Con and other fan event commitments for Peter Capaldi and Jenna Coleman
The season finale is another two-parter written by Steven Moffat – and comments he's made in magazine interviews shed a little light on what we can expect from this season capper. Episode eleven (likely part one) is said to feature a 'massive cliffhanger', and the latest issue of Doctor Who Magazine revealed that the episode is based off an old idea of Moffat's that was initially cooked up as a potential Big Finish audio. Moffat has also said that episode 11 involves a 'ludicrous challenge' for him.
Moffat used the word 'challenge' again in an SFX preview, indicating that the Doctor and Clara would face a tough task in the final two episodes. Speculation has been rife about this one, with credible theories ranging from Gallifrey reappearing here to Missy making another appearance – but this one's been kept under wraps far more than last year's finale, so it's extremely hard to tell (that filming picture above is one of the only ones available). However, it's very possible that this might just be a goodbye to Clara, with Jenna Coleman bowing out here…
THE SERIES ARC
As usual, series nine seems to have a continuous thread running through some episodes, with a culmination in the two-part finale. Intriguingly, multiple interviews with cast have indicated that this will be a series that looks to the past a great deal, with the Nethersphere hinted to pop up again, and even strong hints made that Caecilius, the Twelfth Doctor's Roman doppelganger played by Peter Capaldi in The Fires of Pompeii might make a reappearance. Even the confirmed information hints towards this, with Skaro all-but-confirmed, alongside the rumours that a young Davros may reappear looking surprisingly credible after all the Dalek footage in the trailers. There's been the usual strong rumblings about an appearance from Paul McGann's Eighth Doctor, but those rumours have been more frequent than last year – and while a recent set visit to the filming of episode twelve by David Tennant probably means very little, it's certainly fun to speculate…
If none of this comes true, it's still very likely that series nine will delve back into the dangling 'search for Gallifrey' plot thread at some point – possibly with the Doctor discovering Gallifrey itself in the finale.
That's it for Series 9, which will air as an uninterrupted run of twelve episodes from Saturday 19 September, with a Christmas Special capping things off for the year just under three weeks after the finale. We'll update this with more news when the traditional titles and more detailed previews come in in the next few weeks.