Doctor Who Tin Tote: TARDIS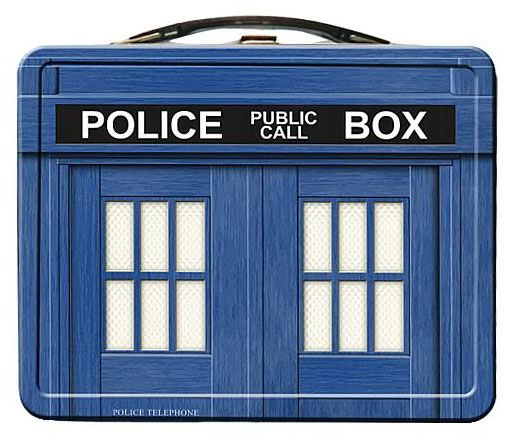 Dine with the Doctor! Bif Bang Pow!'s wonderful line based on Doctor Who, the longest-running sci-fi TV series in the world, continues with this fantastic Doctor Who TARDIS Tin Tote!
Featuring series-specific artwork, the metal lunch box measures 8 5/8″ wide x 6 3/4″ tall x 4″ deep and looks like a TARDIS.
It's a terrific collectible that makes a great gift for any Doctor Who admirer!