Doctor Who: The Zygon Inversion – Final UK Viewing Figures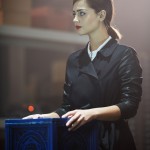 The consolidated viewing figures for episode eight of Series 9, The Zygon Inversion, have been released.
The episode had 6.03 million viewers on average after a week of recordings, a rise of 1.81 million on the overnight rating of 4.22 million. That's a rise of 270k on The Zygon Invasion, and a fairly standard rating for this series.
Doctor Who was the ninth most watched programme of the week on the BBC, re-entering the top ten behind two episodes of Strictly Come Dancing, The Apprentice, Countryfile, Antiques Roadshow and three episodes of EastEnders, and the 24th most watched overall.
[Source: Doctor Who News]