Doctor Who: The Zygon Inversion – Overnight UK Viewing Figures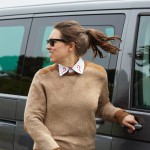 The overnight UK viewing figures for last night's episode, The Zygon Inversion, have been released.
The episode had 4.13 million viewers on average, a rise of 260k on last week's episode.
The consolidated viewing figures will be released next week, where the ratings will rise considerably.
[Source: Doctor Who News]