Episode Discussion & Poll – Doctor Who: Listen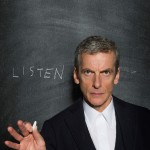 Listen has just finished in the UK – and we invite you now to share your thoughts in The Gallifrey Times' Episode Discussion & Poll!
You can vote in our poll below and the results will be revealed on Saturday 20th September:




What did you think of Listen?

As always, you can comment below by logging in using a variety of services including Facebook and Twitter!
You can also discuss the episode on Twitter by using the #TGTDiscuss hashtag or by tweeting us @GallifreyTimes or of course share your views on our official Facebook page!
If you've not yet seen the episode, we recommend that you don't take part or look at the comments below until after you've seen it.
Thanks and we look forward to hearing your views on Listen! Our Question of the Week poll and team review will be up tomorrow.