Former 'X Factor' Contestant To Star In Doctor Who
Former X Factor contestant, Zoe Alexander has reportedly filmed scenes for a Doctor Who episode.
The singer shocked the judges of the talent show with an angry reaction when she was rejected from the competition.
According to Wales Online, she is now filming a Doctor Who episode due to be aired next year.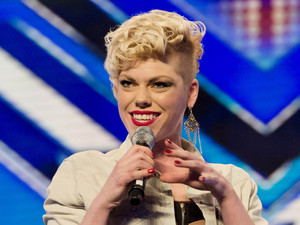 In June, it was claimed that Zoe
was being investigated by police for
assault, after pushing a cameraman and
producer during her X Factor meltdown.
However, the BBC has confirmed that she is only working on the show as a supporting artist.
Zoe said: "It's great to be working on Doctor Who – the people are a lot nicer than some you get to meet working in TV, I'm loving it but I'm hoping that this is just a start for me."
What do you think of this news?
[Source]